Ghost Ships Festival Rebreather Workshop
The rebreather workshop begins with classroom discussion on closed circuit rebreather theory and operation, the differences between the different rebreather designs, and the advantages and disadvantages of rebreathers over open circuit scuba. Participants will then get to try out several different units under the instruction of the area's top rebreather instructors.
The fee covers rebreather use, gases, scrubber material and handouts. You will need to provide proof of Open Water scuba certification as well as a swimsuit, mask, fins and weight belt.
This is a great opportunity to compare the area's most popular rebreather models.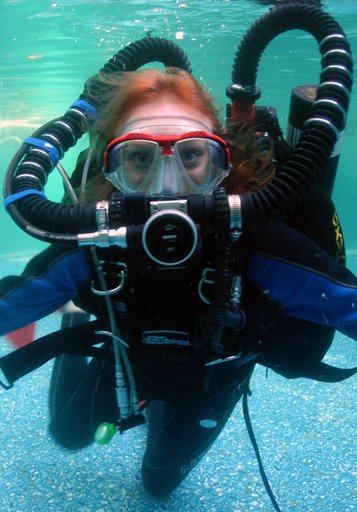 Course Fees
Only $50! All profits are donated to the Ghost Ships Festival
Ghost Ships Festival:
Saturday, March 11, 2017 12:00 pm to 4:00 pm
Ghost Ships Festival
Crowne Plaza Airport Hotel Pool, Milwaukee
To register, fill out and submit the registration form below and we will contact you for payment, or call Tamara Thomsen or Isaac Gomez at 608-441-2545.
Copyright , Diversions Scuba, LLC. All rights reserved.